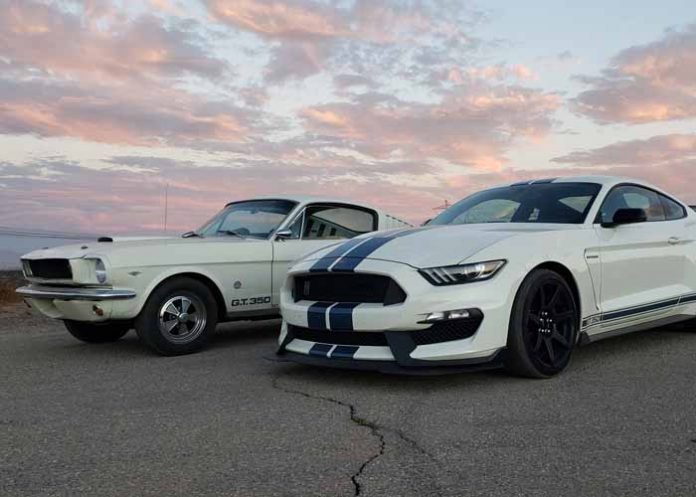 A Pony for Turbnbull Canyon
By: Ricardo Rodriguez-Long   |  Email: 

[email protected]
Near downtown Whittier we find one of the best CalTrans jobs in the state. A  Four miles thirty six corners hill climb road that can only be appreciated with a sports car. No, I am not talking about you braking the speed law, I am talking about a road that will give a car suspension a workout. A hill that will test the engine torque to its limits. And if you take it downhill,  after 3 miles of  twisty left to right to left to right, you will find out if the brakes work as the dealer told you they should.
The best selling sports car in America is the Ford Mustang. And Iconic coupe with a huge following that crosses all ages and ethnicities across the world. I had the chance to drive one of the best Mustangs ever. The Shelby 350 GT «R» was designed specifically to take it to a racetrack. Special suspension, shocks, engine tuning, wheels, exhaust system, racing brakes, and other components elevate this car into a different category. I am surprised that is available to anyone that wants one.  The V8 , code named VooDoo, generates 526 Horse Power. It can rev up to 8,000 RPM and creates a distinctive and unique sound. Accelerating uphill at  TurnBull the growl becomes intoxicating.  The Carbon Fiber wheels and racing Michelin Tires transmit immediate feedback from the asphalt to the steering wheel. You won't use the six gears here, I doubt you can get any further than 3rd, because this pony is almost too fast for the inexperienced.  And besides you already broke the law in first gear at only 5000 rpm.  The elasticity of this engine is hard to believe.  The 350GT «R» feels at home on this road and brings a grin to your face when you reach Vallencito Dr.  And I bet you are ready to make a u-turn and go through it again.
I have driven Mclaren's, Ferrari's, even the monster Challenger Hellcat, but this Mustang is powerful and easy to drive. And it can be driven on the 10 Fwy or Downtown LA without any compromises in comfort (save for the harsh ride from the racing wheels and tires).  and you still have all the connectivity and infotainment of any good car.  This is not a Mustang for everyone as it was designed to be driven hard and at speed. Thus the «R» on its name meaning Racing ( or Racetrack only). But if you want a real thoroughbred this is the one to get. The price may seem high been double what a base Mustang cost, but you could not build such a performer with spending the same or more with aftermarket parts. Think of it this way, a factory race car with OEM warranty.  The only other car maker that does this is Porsche at $200,000.
The 1965 Mustang Shelby 350 created history in performance and looks. Today restored originals go for a million dollars. The 2021 Shelby 350 GT «R» not only lives up to its origins , it is making sure the tradition continues . After driving it I am very pleased that FORD keeps this